Teaser Tuesday #12
Teaser Tuesdays is a weekly bookish meme, hosted by MizB of
MizB of
A Daily Rhythm
.
. Anyone can play along! Just do the following:
•
Share two (2) "teaser" sentences from somewhere on that page
•
BE CAREFUL NOT TO INCLUDE SPOILERS! (make sure that what you share doesn't give too much away! You don't want to ruin the book for others!)
•
Share the title & author, too, so that other TT participants can add the book to their TBR Lists if they like your teasers!
TWISTED (Lost # 2)
by
Cynthia Eden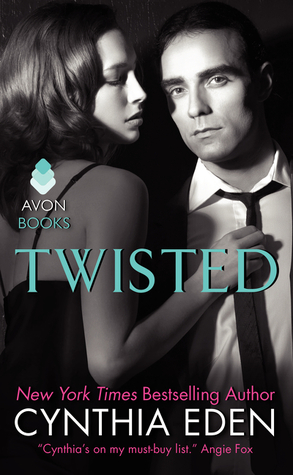 "OH, JULIA, SWEET Julia, why did you try to run?" He ran the tip of his knife down Julia's cheek. She was already bleeding, and, before he was done, there would be even more blood. So much blood. Behind his left hand, Julia whimpered. He let the knife slice even deeper into her cheek. "Now I'm just going to have to punish you more. You know that?" His voice was whisper soft because the other woman— the one with the dark hair and too-bright eyes— had followed his Julia. The woman was just steps away, less than five feet.
(Kindle Locations 74-82). HarperCollins. Kindle Edition.
WHAT DO YOU THINK? ARE YOU INTERESTED IN FINDING OUT MORE?