WHAT ARE YOU READING WEDNESDAYS #4
Welcome to WWW which is hosted by Taking on the World of Words. It's open for anyone to join in and is a great way to share what you've been reading! All you have to do is answer three questions and share a link to your blog in the comments section of Sam's blog.
The three Ws are:
What are you currently reading?
What did you recently finish reading?
What do you think you'll read next?
BEAUTY OF THE BEAST by RACHEL L. DEMETER.
I am 25 % into this and enjoying every moment. This is a retelling of Disney's Beauty and the Beast. The writing is beautiful and captivating.
BLURB
Experience the world's most enchanting and timeless love story—retold with a dark and realistic twist.
A BEAST LIVING IN THE SHADOW OF HIS PAST
Reclusive and severely scarred Prince Adam Delacroix has remained hidden inside a secluded, decrepit castle ever since he witnessed his family's brutal massacre. Cloaked in shadow, with only the lamentations of past ghosts for company, he has abandoned all hope, allowing the world to believe he died on that tragic eve twenty-five years ago.
A BEAUTY IN PURSUIT OF A BETTER FUTURE
Caught in a fierce snowstorm, beautiful and strong-willed Isabelle Rose seeks shelter at a castle—unaware that its beastly and disfigured master is much more than he appears to be. When he imprisons her gravely ill and blind father, she bravely offers herself in his place.
BEAUTY AND THE BEAST
Stripped of his emotional defenses, Adam's humanity reawakens as he encounters a kindred soul in Isabelle. Together they will wade through darkness and discover beauty and passion in the most unlikely of places. But when a monster from Isabelle's former life threatens their new love, Demrov's forgotten prince must emerge from his shadows and face the world once more…
Perfect for fans of Beauty and the Beast and The Phantom of the Opera, Beauty of the Beast brings a familiar and well-loved fairy tale to life with a rich setting in the kingdom of Demrov and a captivating, Gothic voice.
* * *
Beauty of the Beast is the first standalone installment in a series of classic fairy tales reimagined with a dark and realistic twist.
Disclaimer/Trigger Warning: This is an edgy, historical romance retelling of the classic fairy tale. Due to strong sexual content, profanity, and dark subject matter, including an instance of sexual assault committed by the villain, Beauty of the Beast is not intended for readers under the age of 18

.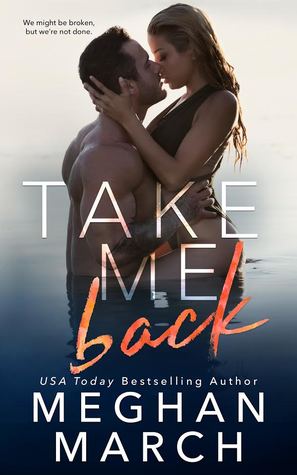 Below The Surface by H. D'Agostino: Review
Review for Take Me Back will be posted on March 23, 2017. This was an intense, addictive and suspenseful story.